2015+ Subaru WRX/STI titanium fender shrouds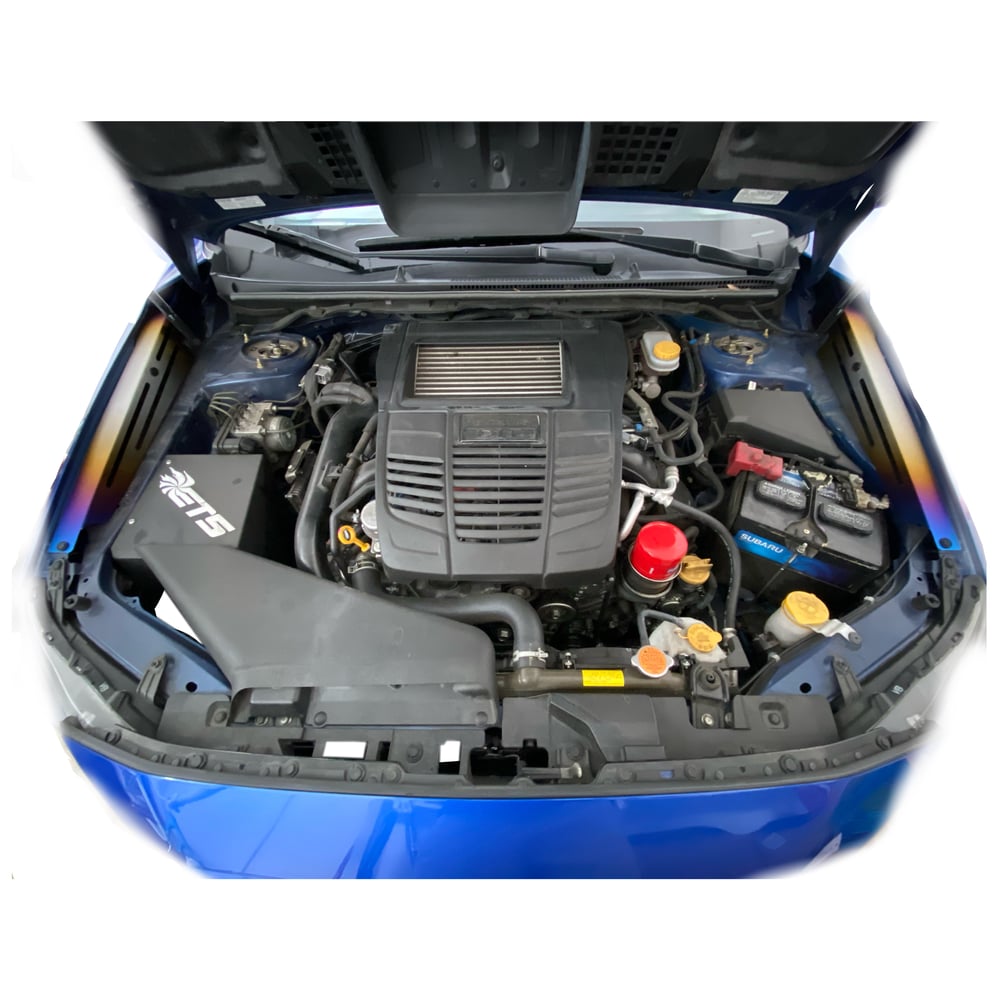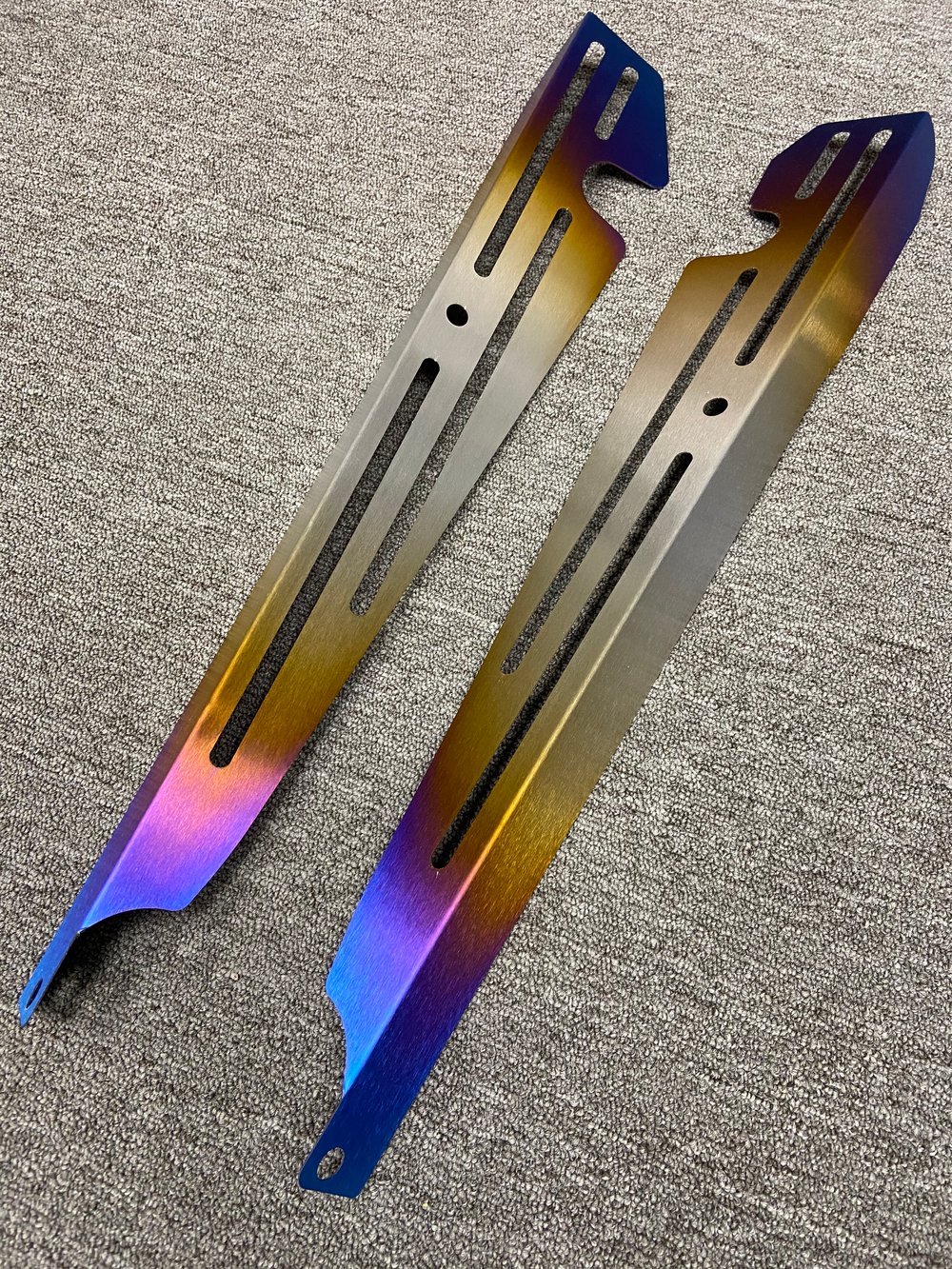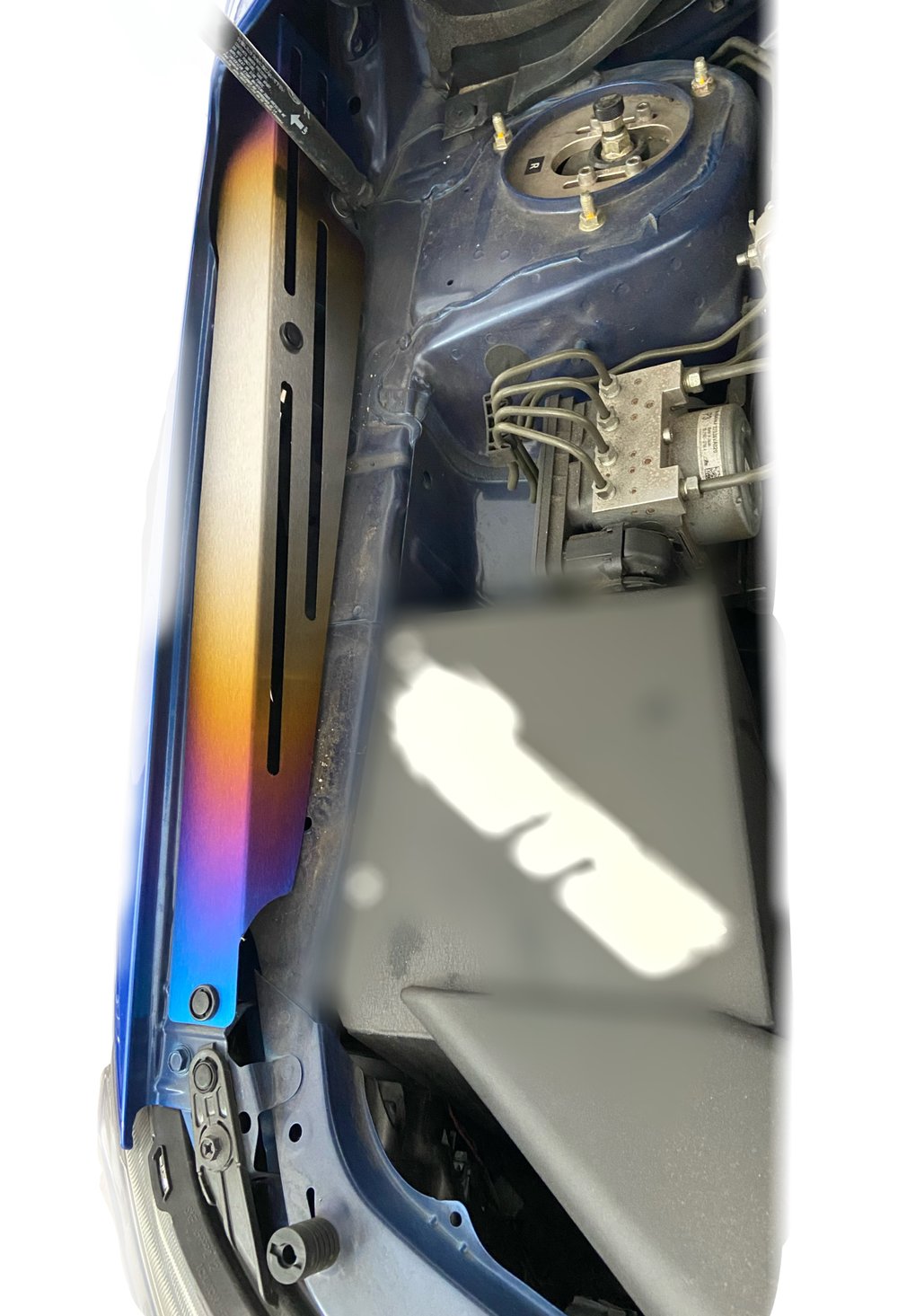 How to install video link:
https://youtu.be/3iMW_P4eFuc
That last missing element to complete that amazing engine bay! This is the world's first and only titanium fender shrouds for the 2015+ Subaru WRX and STI.
They can be installed with the oem plastic clips for a simple 15 mins install.
Designed and engineered on 1mm thick certified titanium for light weight performance.
We also provide special thread bolt/nut reducer (invented by our engineering team) to let you replace the plastic oem clips and use our titanium hardware as well.
Fits ONLY 2015+ Subaru WRX / STI
Includes:
2x Titanium fender shrouds
4x special bolt/nuts reducer
4x titanium bolts
4x titanium washers
Free shipping in the US. International customers please email us for a shipping quote.
Info@chasingjs.com
California Proposition 65 Warning
https://shop.chasingjs.com/disclaimer
***Please note that titanium and it's color is a form of raw metal we advise that you do not used any cleaner with hydrochloric acid to clean your titanium as it will remove its' color. We do not warranty the damages to the coating once the product is installed, used, or washed.