2015+ Subaru WRX/STI titanium fender shrouds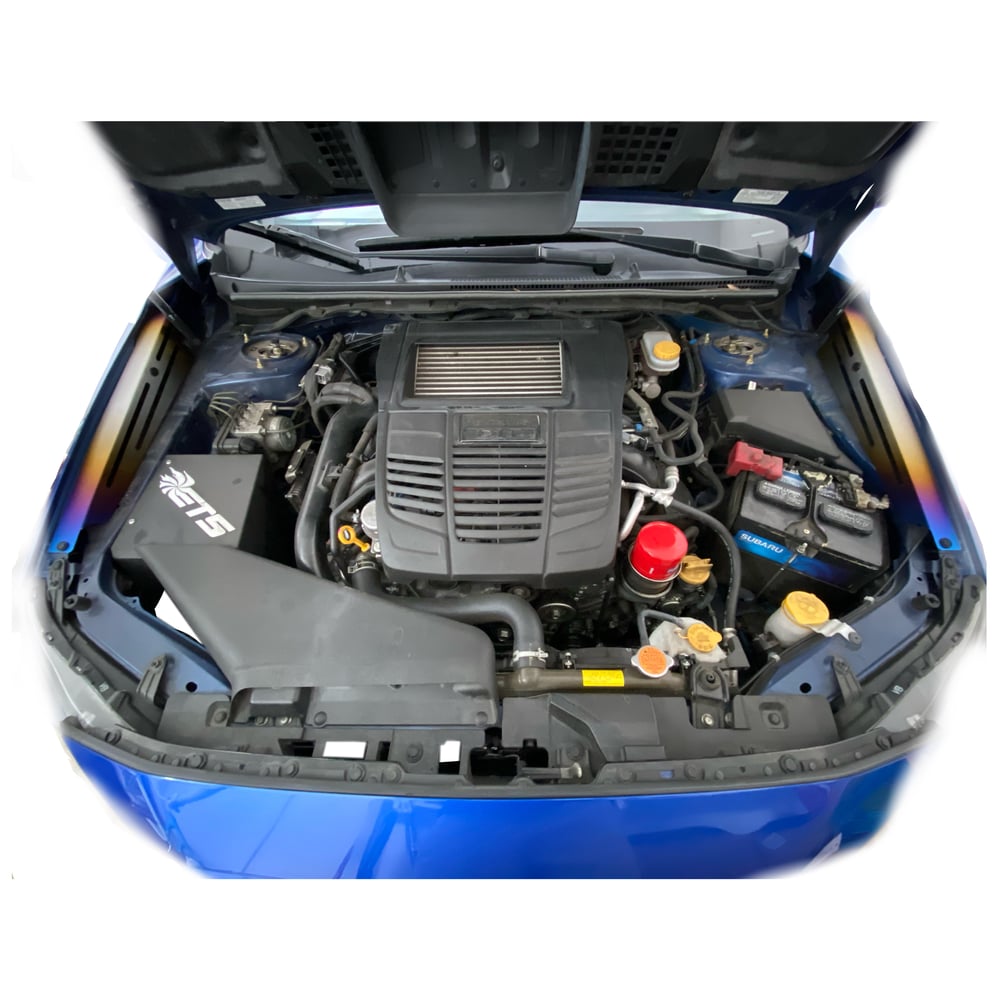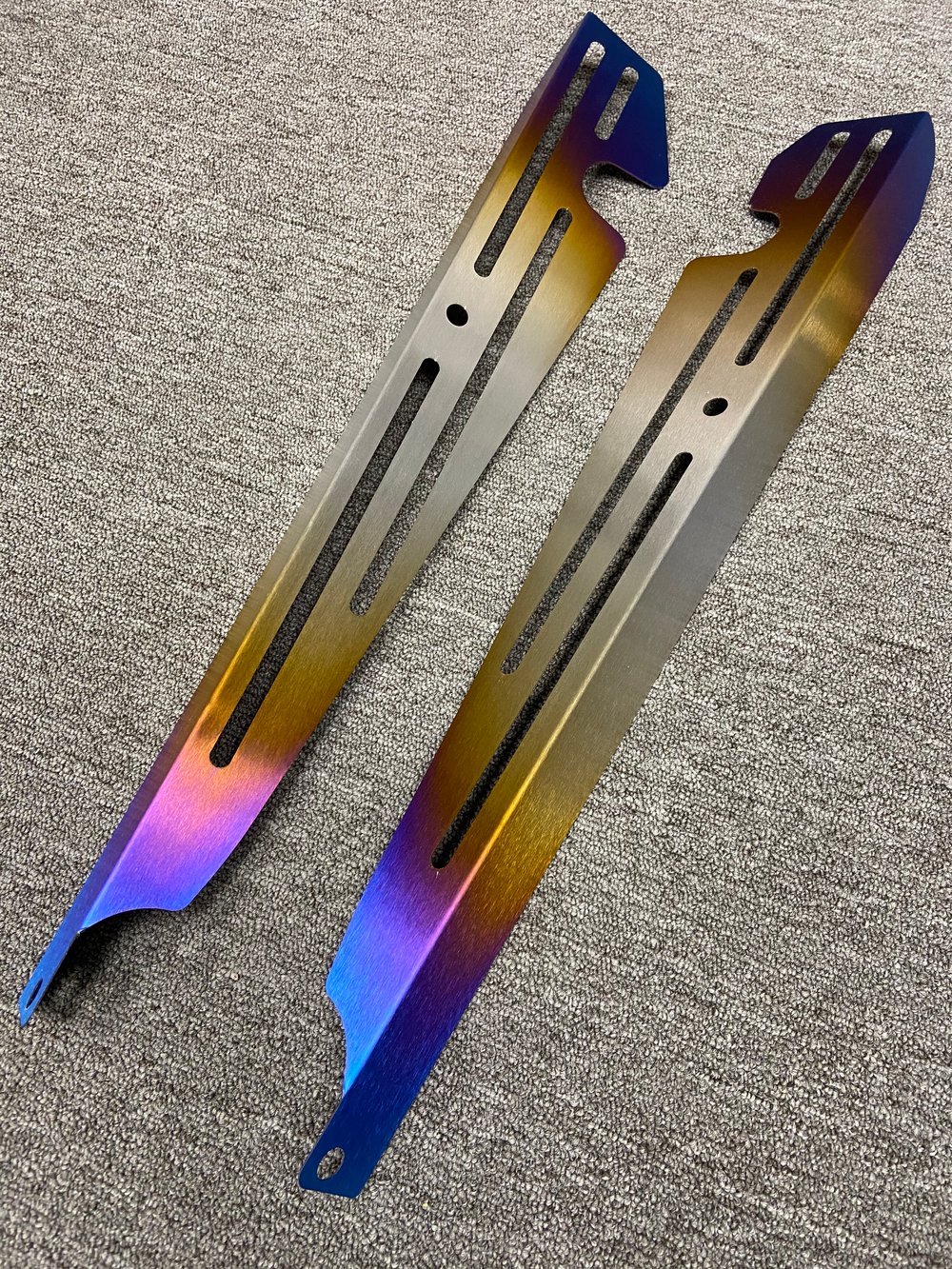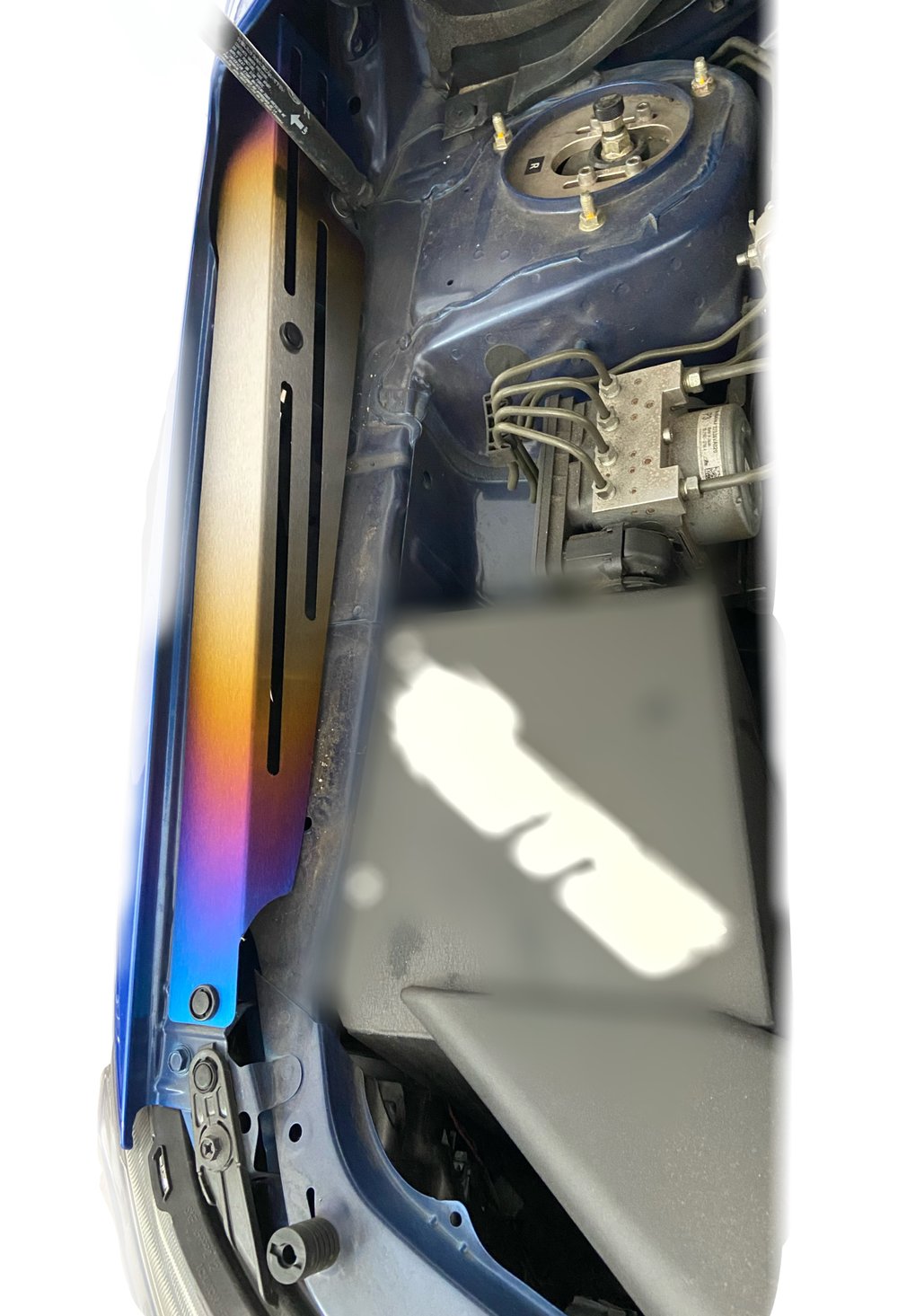 How to install video link:
https://youtu.be/3iMW_P4eFuc
That last missing element to complete that amazing engine bay! This is the world's first and only titanium fender shrouds for the 2015+ Subaru WRX and STI.
They can be installed with the oem plastic clips for a simple 15 mins install.
Designed and engineered on 1mm thick certified titanium for light weight performance.
We also provide special thread bolt/nut reducer (invented by our engineering team) to let you replace the plastic oem clips and use our titanium hardware as well.
Fits ONLY 2015+ Subaru WRX / STI
Includes:
2x Titanium fender shrouds
4x special bolt/nuts reducer
4x titanium bolts
4x titanium washers
Free shipping in the US. International customers please email us for a shipping quote.
Info@chasingjs.com
California Proposition 65 Warning
https://shop.chasingjs.com/disclaimer