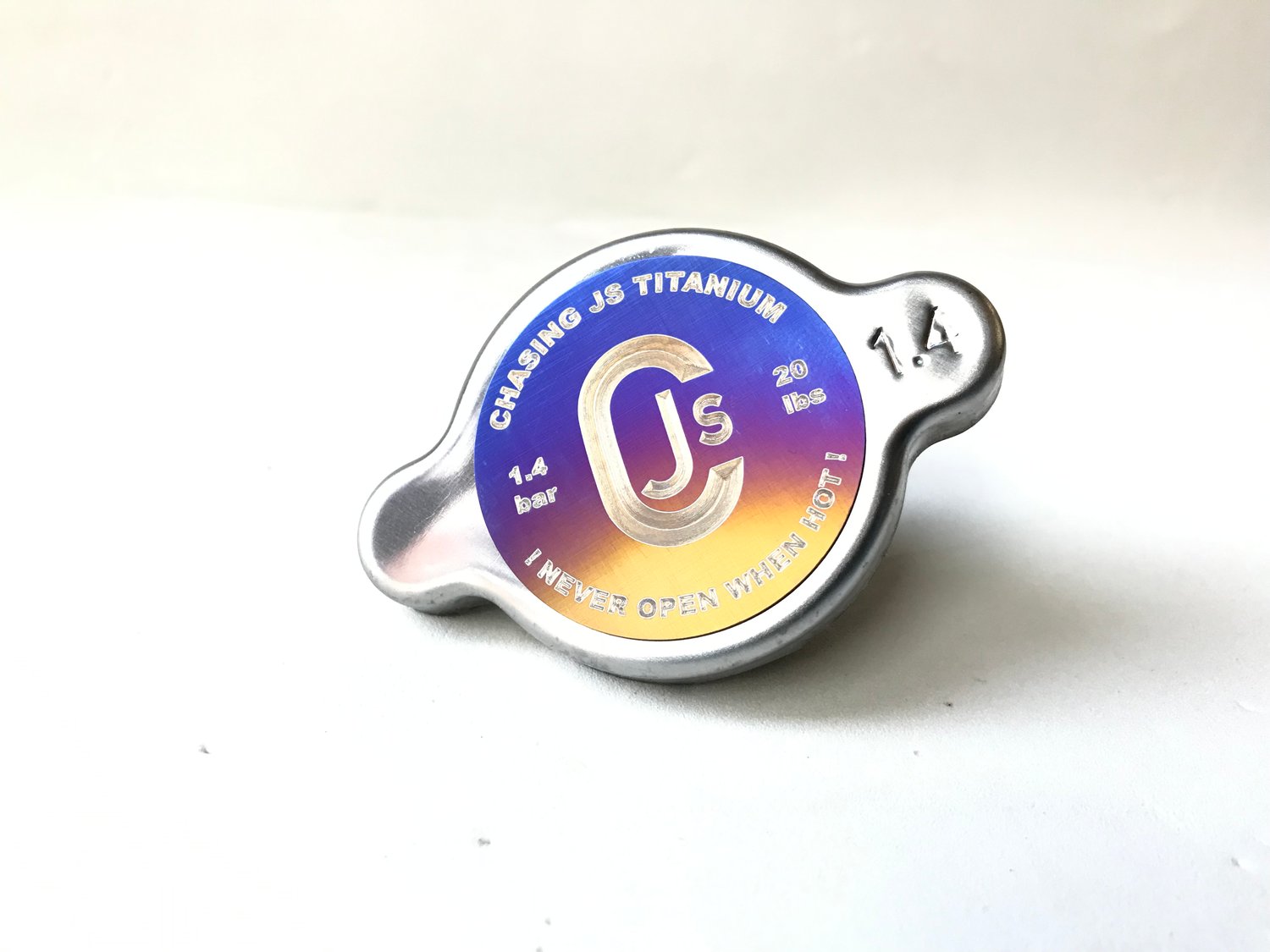 Chasing JS Type 1 Titanium Radiator Cap
This is a world's first! A performance radiator cap that is both form and function. This cap fits most Nissan, Infiniti, Subaru, and Mazda radiators. It also fit many Toyota and Mitsubishi radiators. 1.1 bar (16 lbs) high pressure radiator caps are designed to increasing cooling system efficiency by increasing operating pressure. Made out of Stainless steel and finish off with our special Titanium badge. If you are not sure if this cap fit your radiator please drop us an email and we will be happy to verify it fitment for you.
Free shipping in the US!
California Proposition 65 Warning