FK8 Civic Type R Titanium oil cap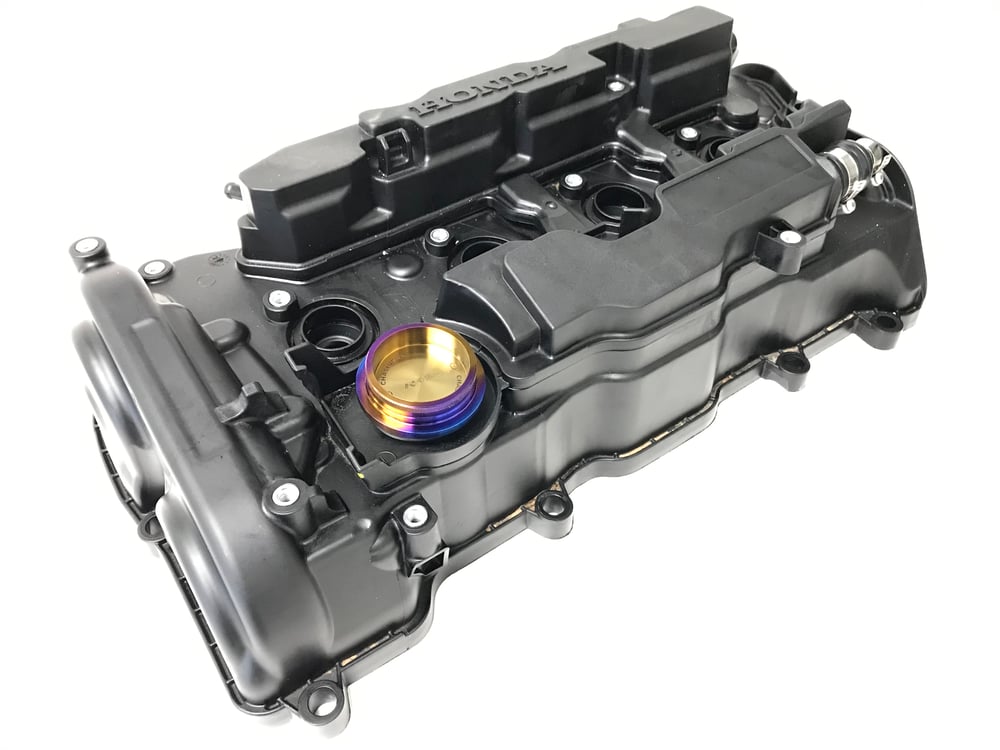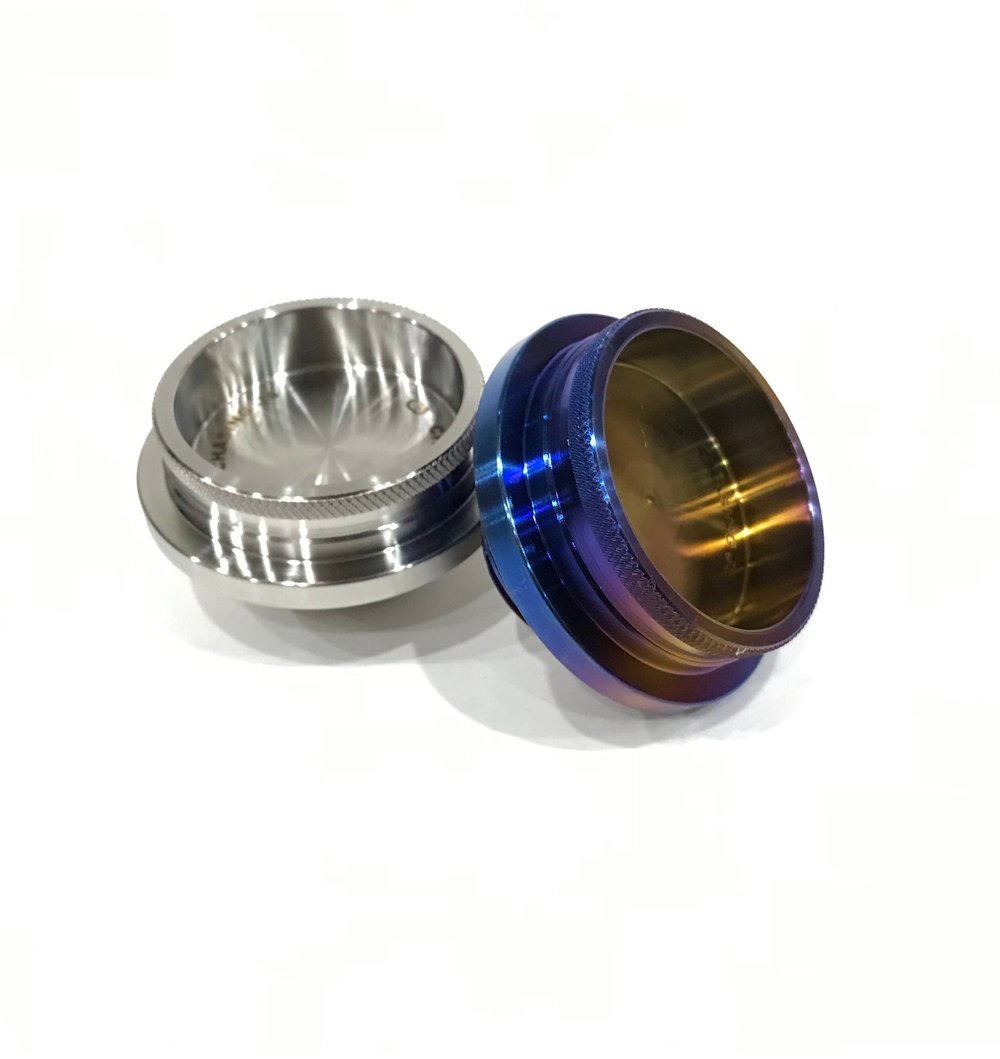 The world's first and only Titanium oil cap made specifically for the new Honda Civic Type R FK8 and Honda Accord 2.0 sport Turbo.
Made from a solid forged block of certified Titanium, each individual caps are machined and carefully inspected for perfect tolerance.
Specially designed US-made O-ring provided to insure proper sealing even at very high boost. No more OEM oil ring failure.
Please note: O-ring is designed to expand with uses for a perfect air tight fit. Please seat the o-ring careful making sure that it sit in the oil cap groove. With in about 10-15 miles of used the heat from the engine will help with oring expansion for a perfect seal.
Simply put, we re-engineered a timeless silhouette and made it not only have form, but functionality with our easy to open Knurled top ring.
Titanium oil cap threads can be sharp at time, Please Handel with care.
Free shipping with in the US.
International customers please email us at info@chasingjs.com.