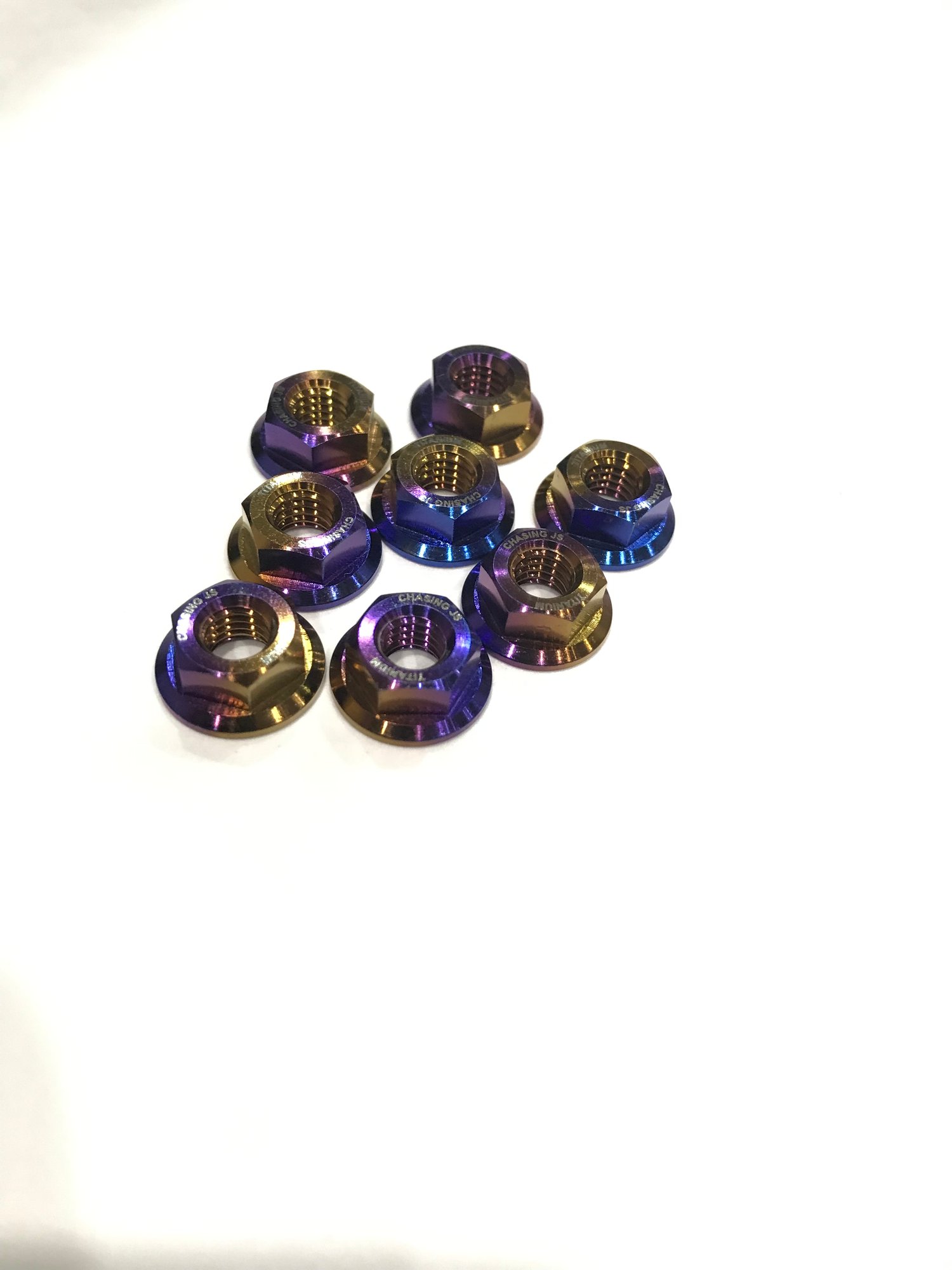 Honda K20/K24 Titanium valve cover nut kit.
Take your bay to the next level with our titanium valve cover nut kit.
Made from TI64 super alloy titanium, these are one of the strongest and lightest titaniums on the market.
The set includes 6 burnt titanium nuts that will replace the 6 ugly OEM nuts on the valve cover.
We also offer an option for 2 additional nuts to replace the intake manifold cover as well.
Will fit all Honda K20/K24 valve cover.
Free shipping in the US!
California Proposition 65 Warning