Honda S2000 Titanium fuel rail cover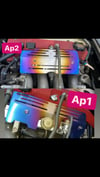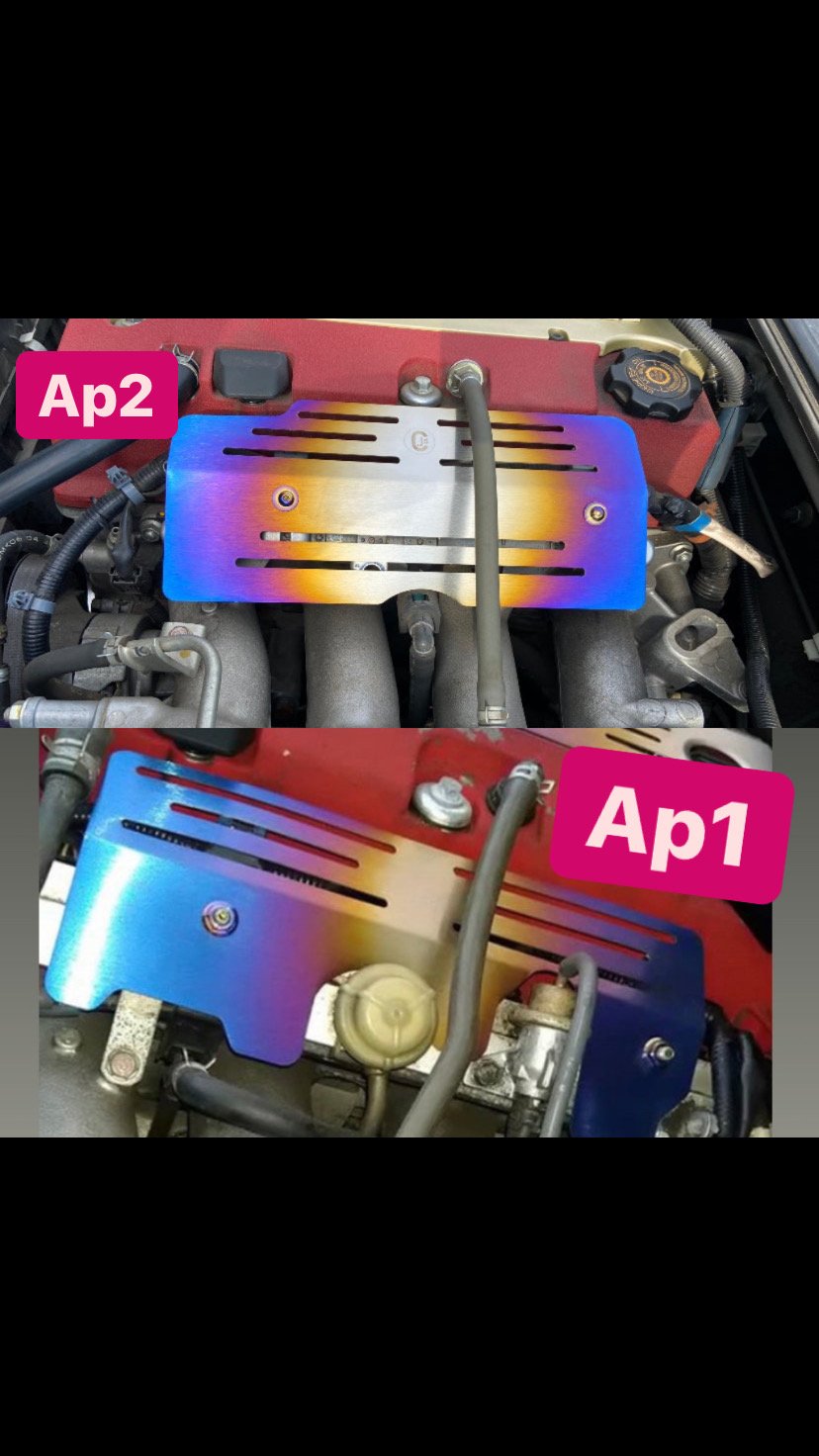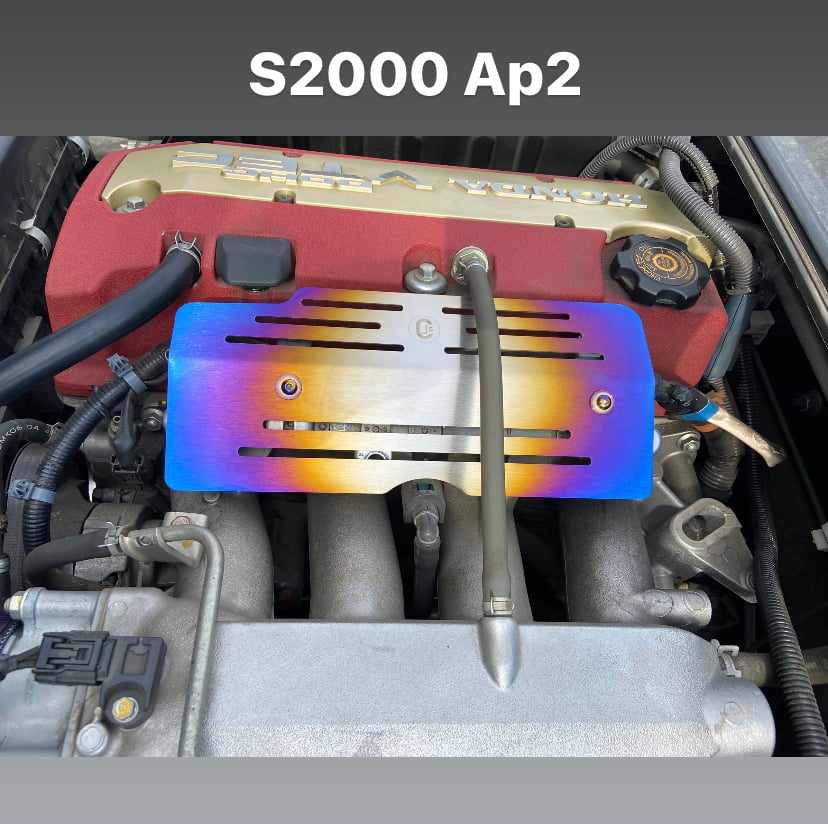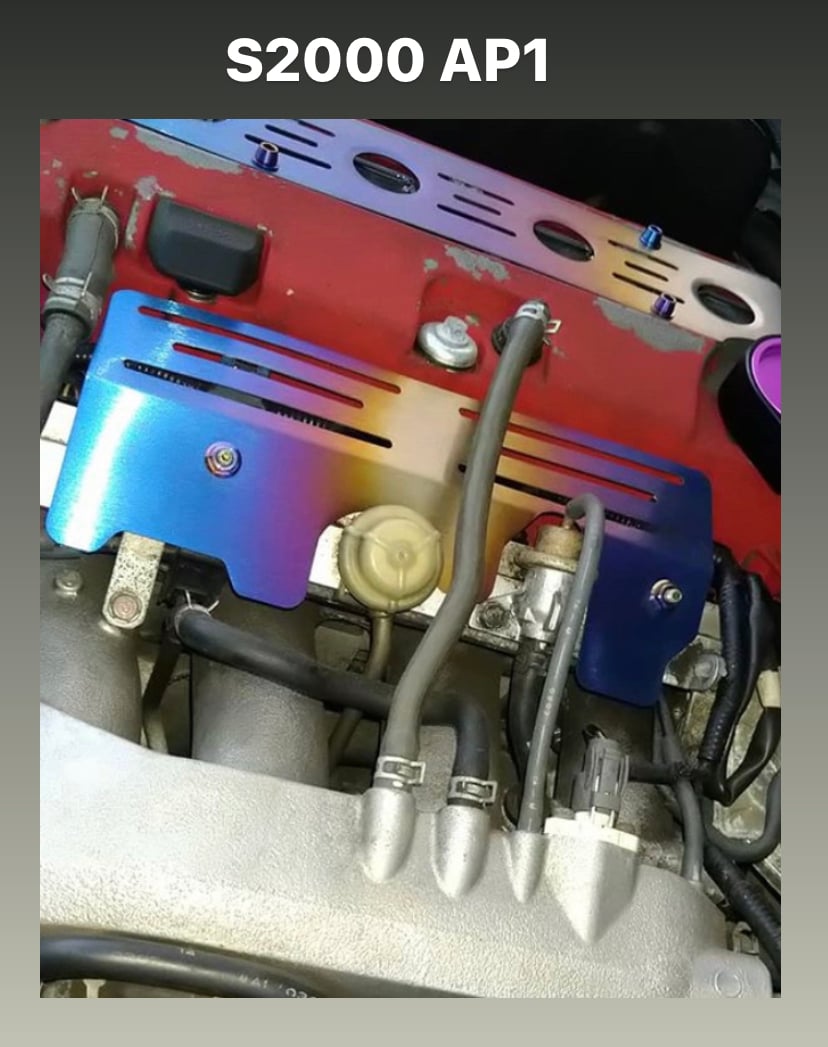 ATTENTION!! Some Ap2 S2000 use AP1 fuel rail covers. An easy way to check is that AP1 fuel rail covers use 2 nuts to hold down the cover, while the Ap2 S2000 fuel rail covers use push lock and no visible signs of hardware. Another good check is to look at our sample pictures the AP1 style cover have cut out for a fuel rail damper and regulator. If you are not sure, please drop us an email or DM on Instagram and we will be glad to help.
Made from USA mill titanium aerospace grade
Designed in CAD
Laser cut
Diamond brushed
CNC formed.
Designed and engineered on 1mm thick certified titanium for light weight performance.
Designed and manufactured in California.
———————————-
S2000 AP1 fuel rail cover:
Fits 1999-2003 AP1 S2000, We also notice that some AP2 2004 S2k have the AP1 cover. If you have a S2000 Ap2 with Ap1 fuel cover this will work as well.
Ap1 fuel rail cover includes:
2 titanium nylon lock nuts.
2 white spacers.
2 black spacers.
———————————-
S2000 Ap2 fuel rail cover:
Fits 2004-2009 Ap2 S2000. OEM cover uses push style.
We changed the push style design to a patented mounting system that you can use our titanium hardware to mount.
Install video for AP2 titanium fuel rail cover:
https://youtu.be/WQgZLH_UPGo
Ap2 titanium cover includes:
Patented hardware mount kit.
2 titanium bolts.
2 titanium washers.
————————-
Free shipping in the US. International customer please email us for a shipping quote. Info@chasingjs.com
California Proposition 65 Warning
***Please note that titanium and it's color is a form of raw metal we advise that you do not used any cleaner with hydrochloric acid to clean your titanium as it will remove its' color. We do not warranty the damages to the coating once the product are installed, used, or washed.