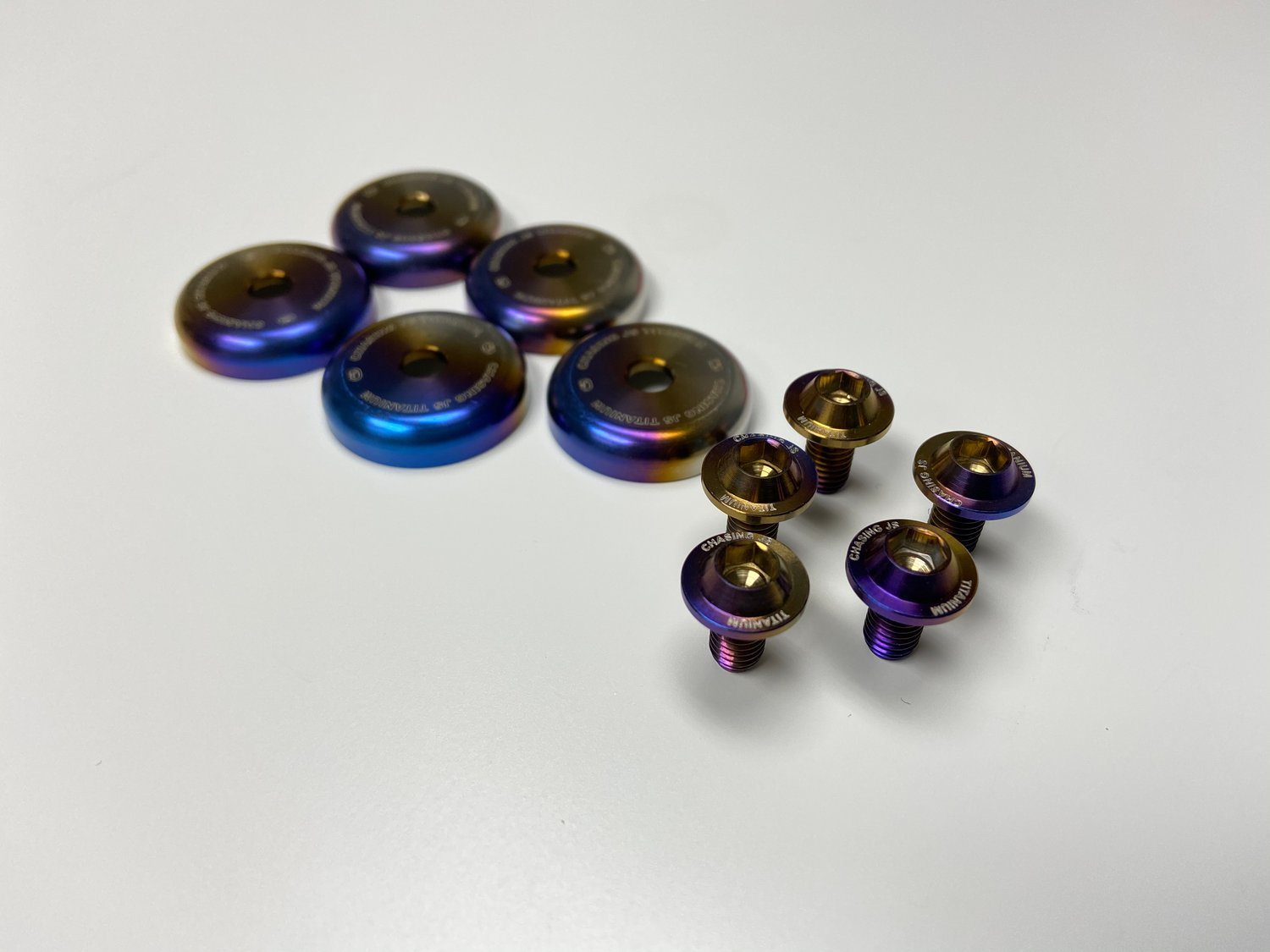 Honda S2000 titanium valve cover washer kit
You guys have been asking and now we've answered. Those OEM washers can definitely kill the look of that clean bay.
Our titanium valve cover washer kit comes with the correct titanium bolts to give you that finished look that your bay is missing.
Includes:
5 titanium washers
5 titanium bolts.
Bolts should be torque to 8 ft-lb or 90 in-lb and in the order they are removed one by One to keep valve cover inline.
Free shipping in the US, international customer please email info@chasingjs.com for shipping quote.