Mitsubishi Evo 8/9 titanium valve cover and cam position heatshield.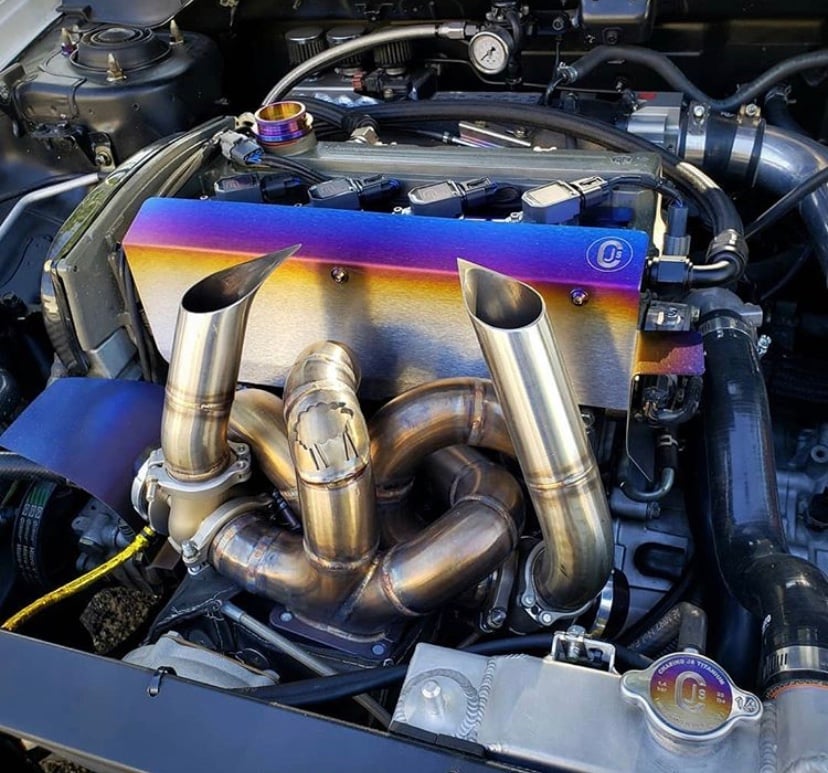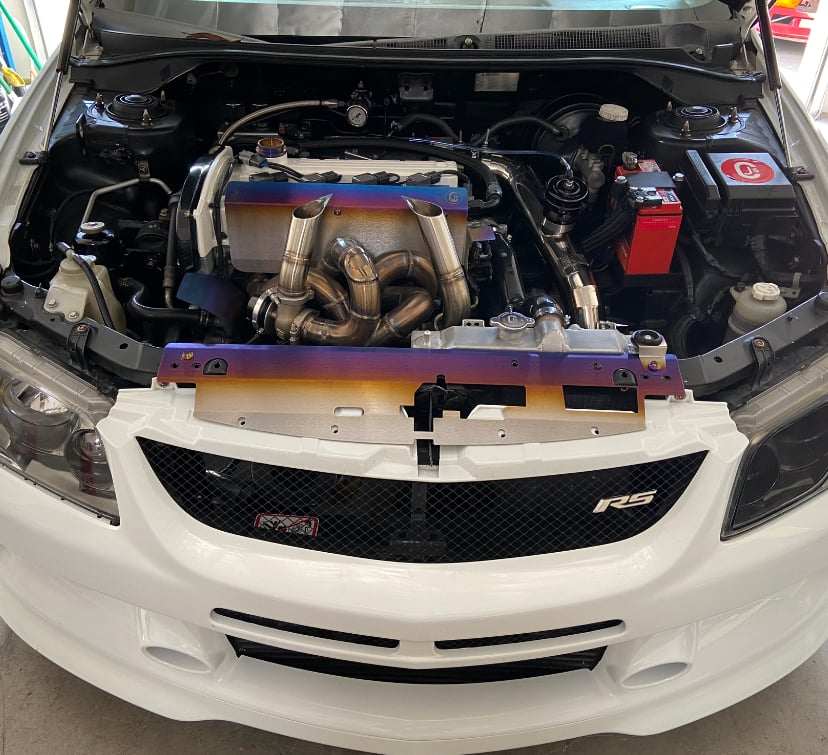 A titanium shield that actually works and helps improve performance and looks killer as well.
When designing this heat shield we wanted a shield that not only lowers valve cover temp but also helps with shielding the head too. While achieving the valve cover and head shield, we still wanted to protect the cam position sensor also. Rather than offer 2 different parts that will not work with shielding the cam position sensor, we came up with a design that will give you total heat shield for all 3 areas.
This is the most effective design on the market and it's the only titanium shield that covers these 3 important areas. A simple 10min install and you have total protection!
Should fit most Evo with 4g63 engine.
Designed and engineered on 1mm thick certified titanium for light weight performance.
Comes with:
1 titanium heatshield.
2 titanium brackets for the shield.
2 titanium bolts.
2 stainless nylon lock nuts.
Free shipping within the US.
International customers please email us for a shipping quote. Info@chasingjs.com