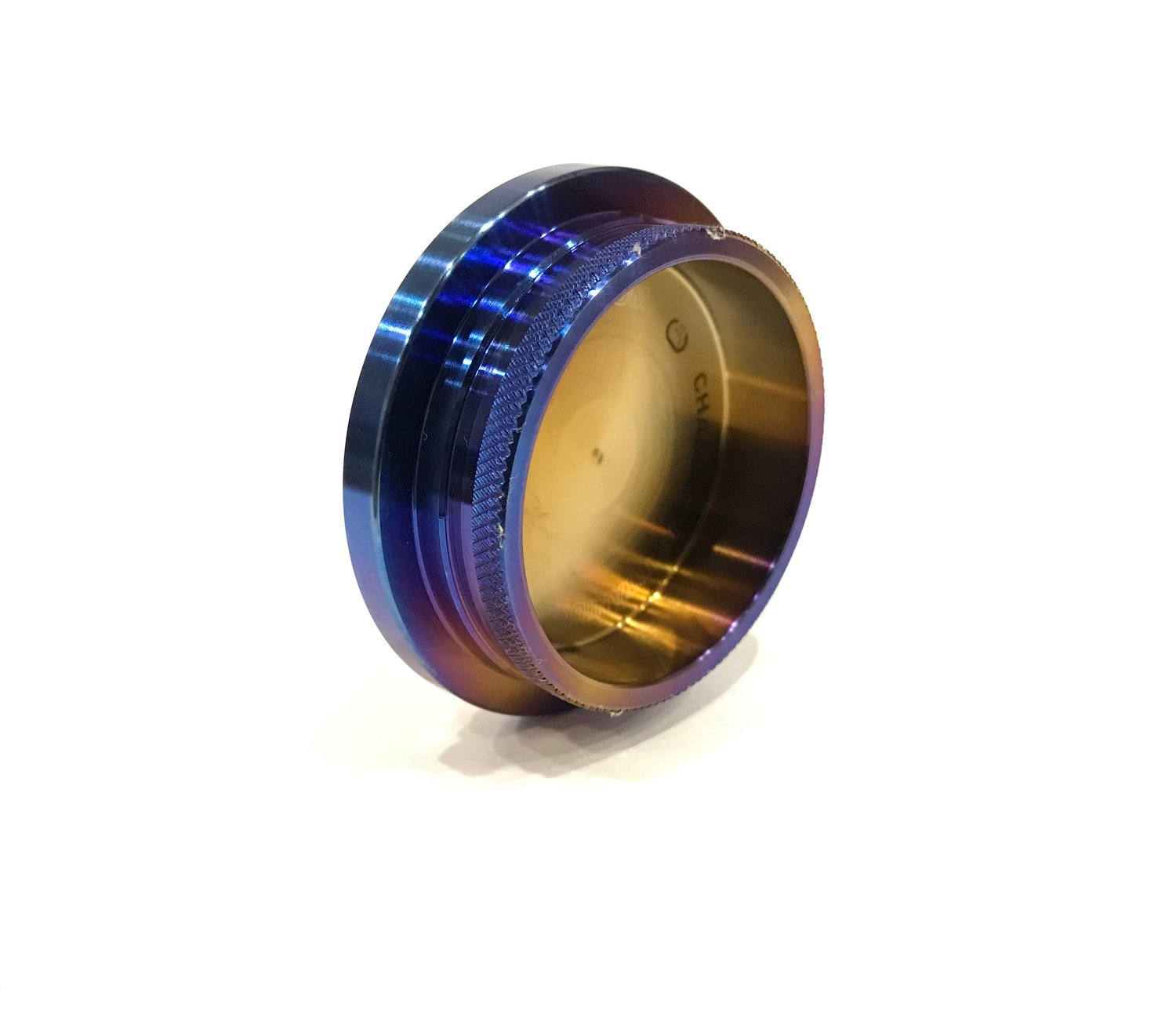 Mitsubishi Evo X titanium oil cap
One of our favorite items. This oil cap took us 6 months to work out the details and design. Made from forge aerospace titanium, they are the perfect item to finish that engine bay.
Carefully designed for both form and function, they are easy to open but tight enough for extreme track uses. We used a military spec O-ring that has a life span of 30 years. You can say we didn't cut any corners when designing these.
We love these so much that we priced them fairly so everyone can enjoy them as well.
Fitment.
Please pick for Aluminum or Plastic valve cover during check out.
Available in machine polish titanium or our famous titanium color.
Free shipping in the US.
For international customers please email us info@chasingjs.com for shipping quote.
California Proposition 65 Warning