Nissan GTR, 370z, G37 dual radiator cap set.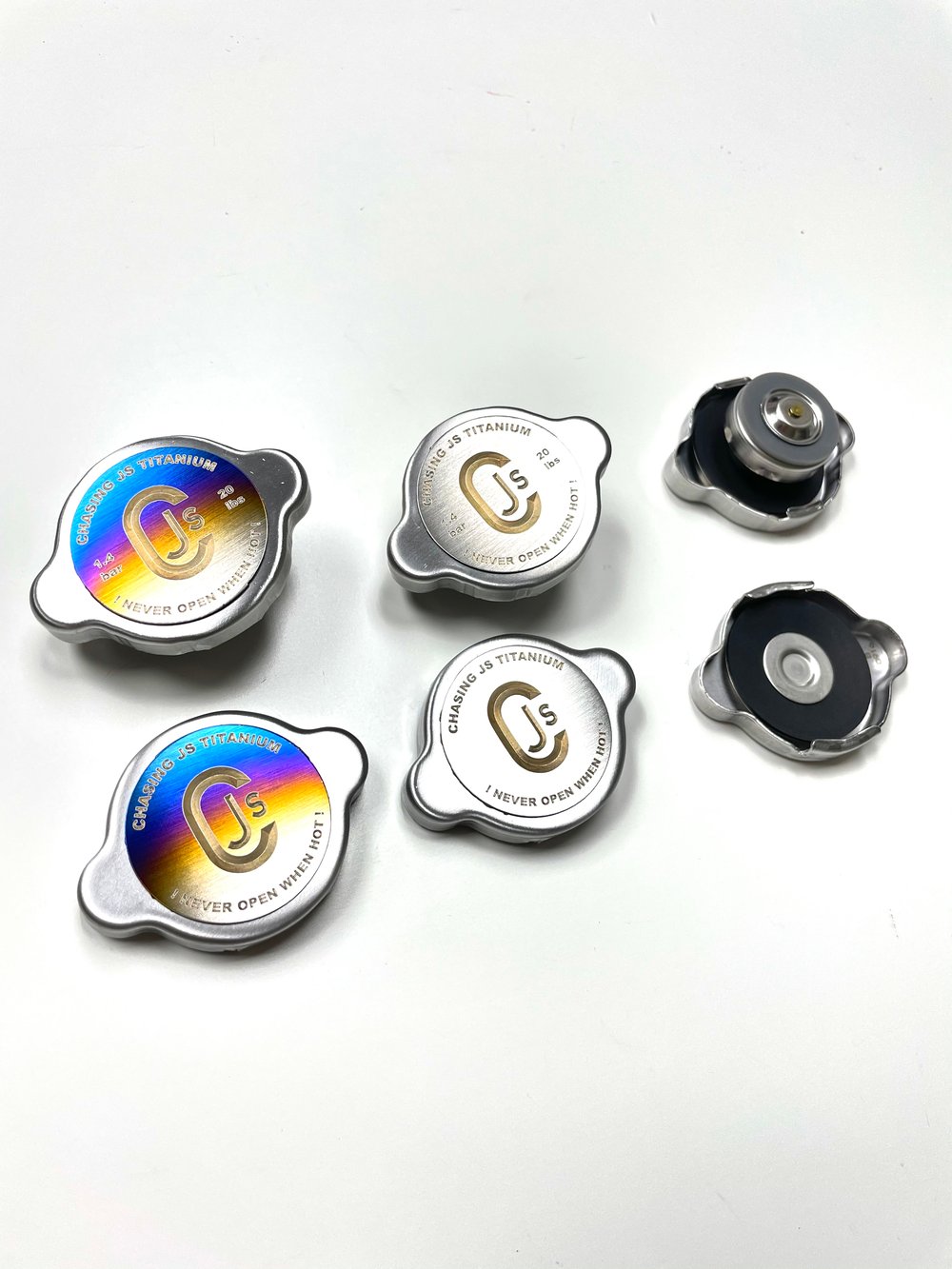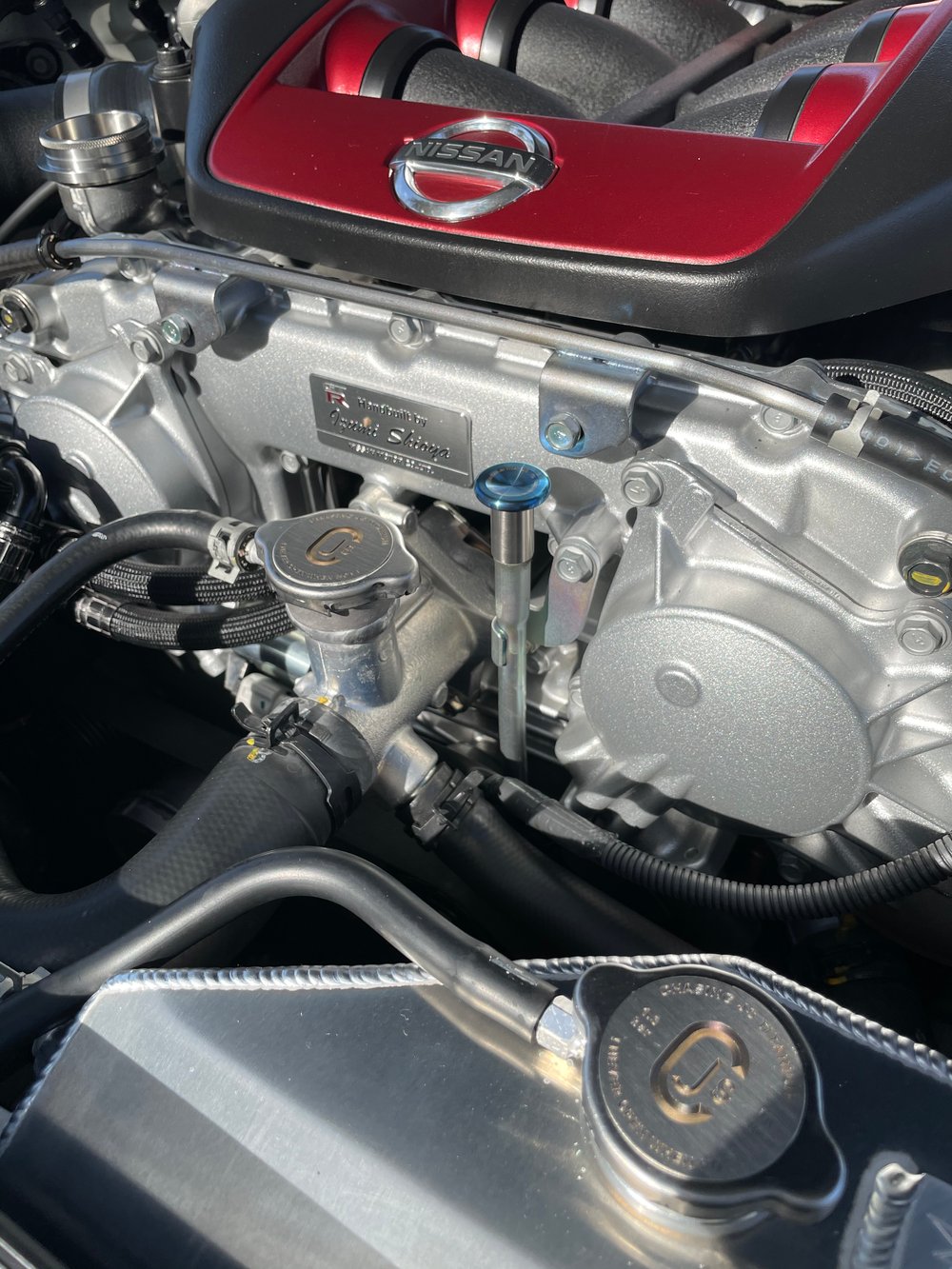 Please note that this cap set is to be used with engine that uses a dual radiator cap system. If you have a plastic twist-on over flow cap, this set will NOT work.
Nissan dual performance radiator cap set. Designed specifically for the Nissan GTR, Nissan 370z, and Infiniti G37 coolant system.
Features our 1.4 bar high performance cap and a springless cap that is required for the Nissan filler neck.
Available in our trademark titanium finish in color and Ghost finish
Free shipping in the US.
***Please note that titanium and it's color is a form of raw metal we advise that you do not used any cleaner with hydrochloric acid to clean your titanium as it will remove its' color.