S2000 Titanium Door Sill Inserts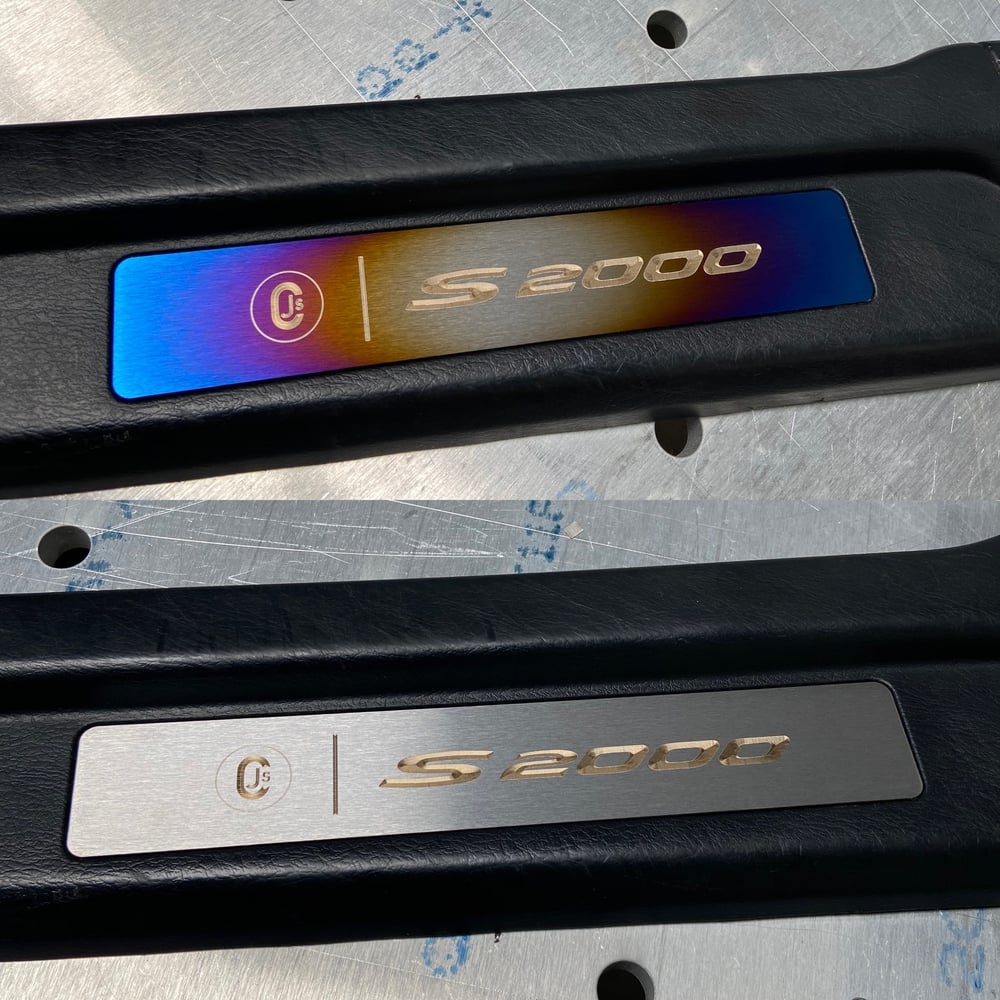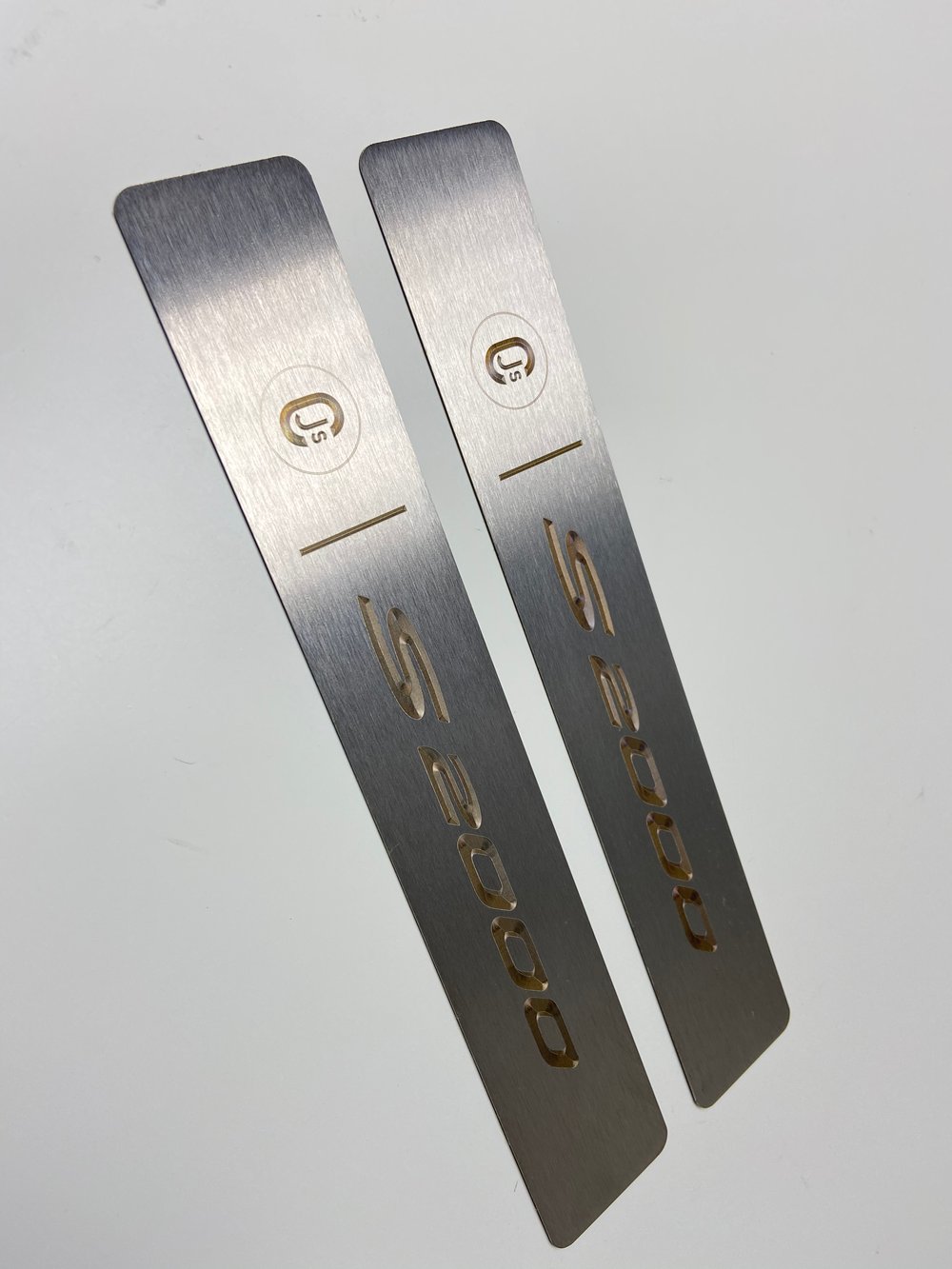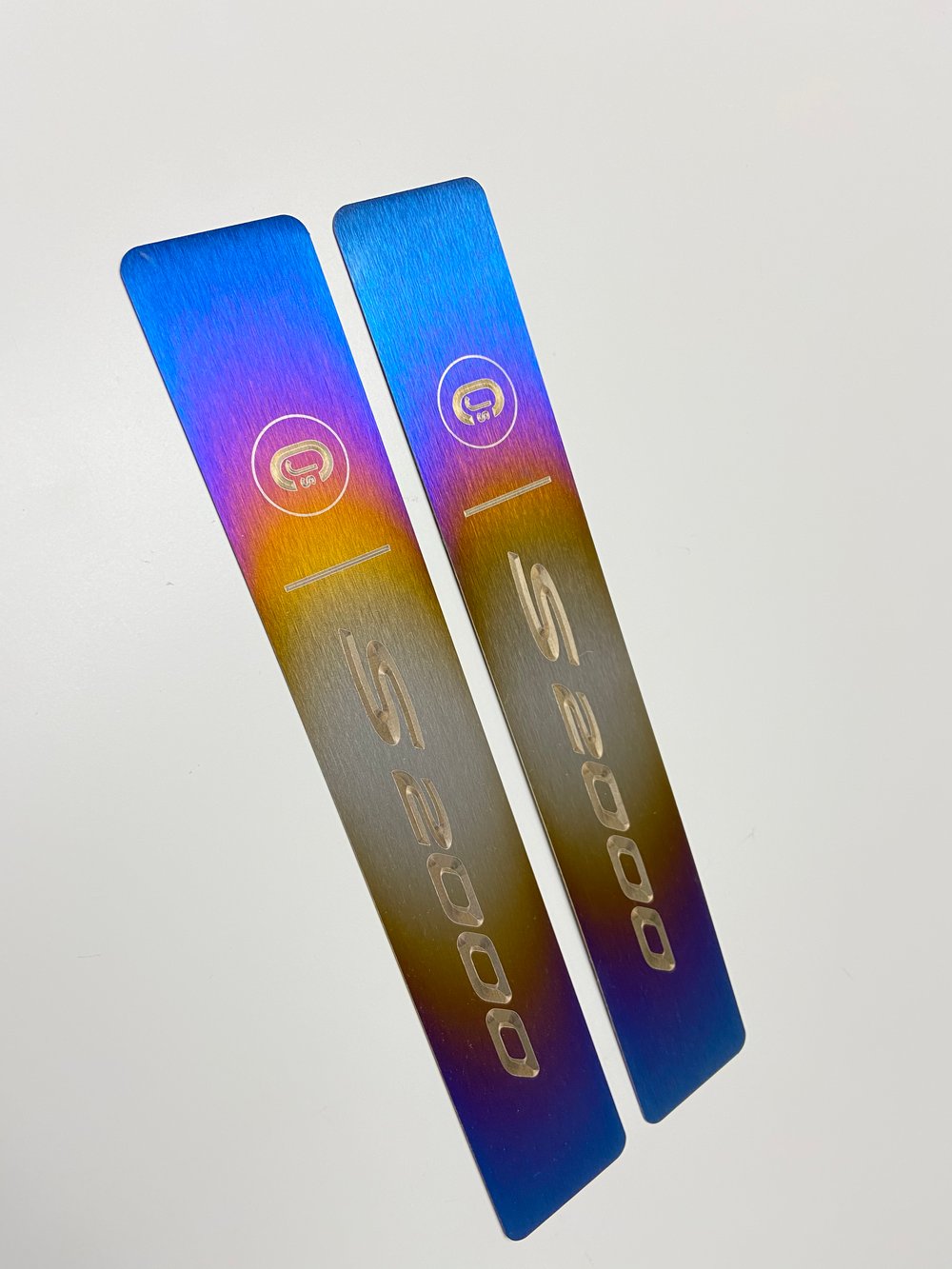 Details are what really set off an awesome build. And these door sill inserts do exactly that!
Available in our famous gradient color so you can be sure these will bring the bling and the finishing touch to that interior.
Fit both AP1 and AP2 S2000.
Comes in a set of 2 and included are aerospace-grade adhesive that is heat and water resistant.
Install info:
After removing your original inserts, clean the area with degreaser, place the adhesive on the back side of the titanium inserts and with while wearing clean gloves to avoid the transfer of hand oils, press titanium inserts firmly onto your door sills.
Free shipping in the US. International customers please email us for a shipping quote. Info@chasingjs.com.
California Proposition 65 Warning

https://shop.chasingjs.com/disclaimer