Titanium shift plate pattern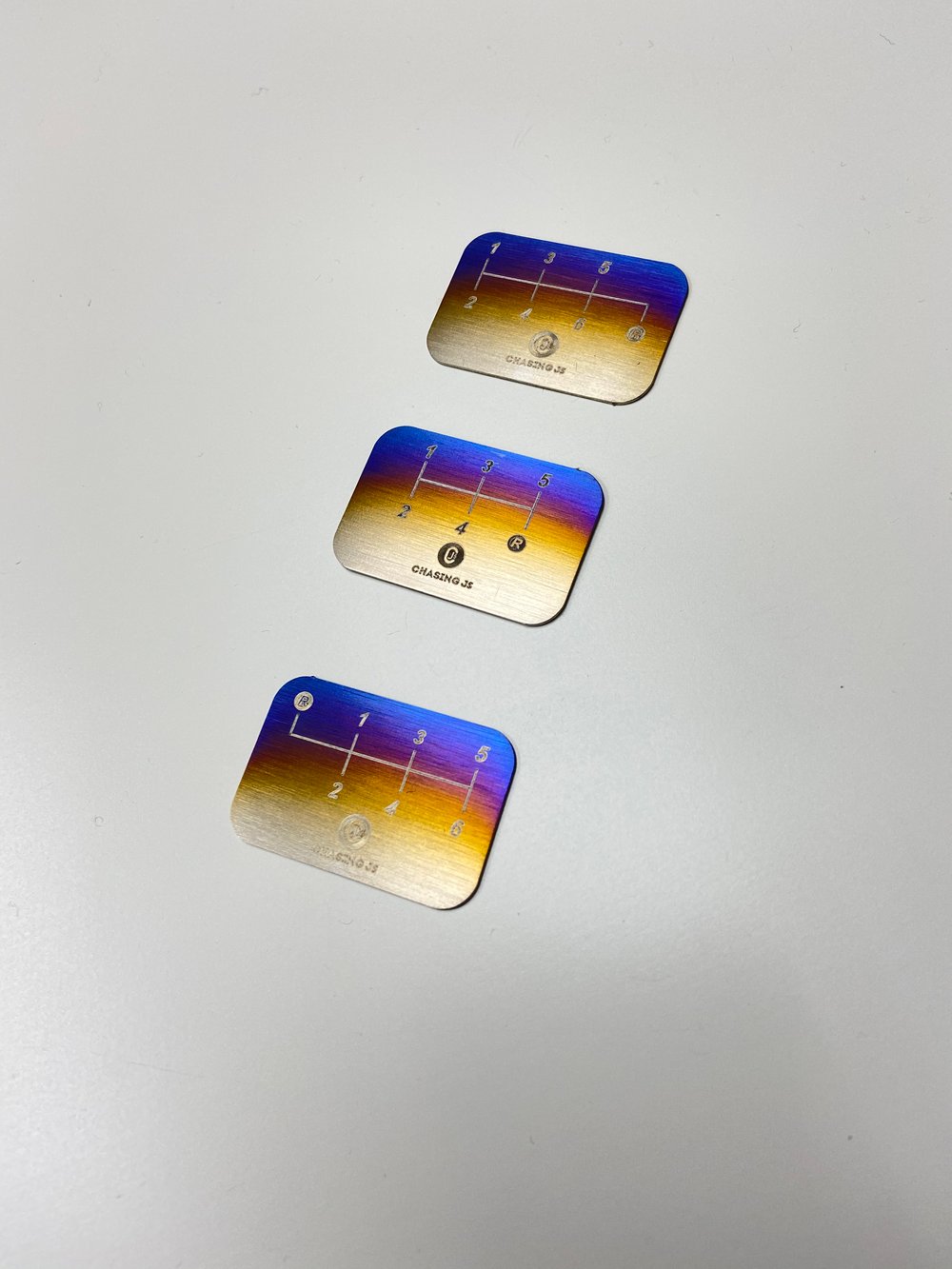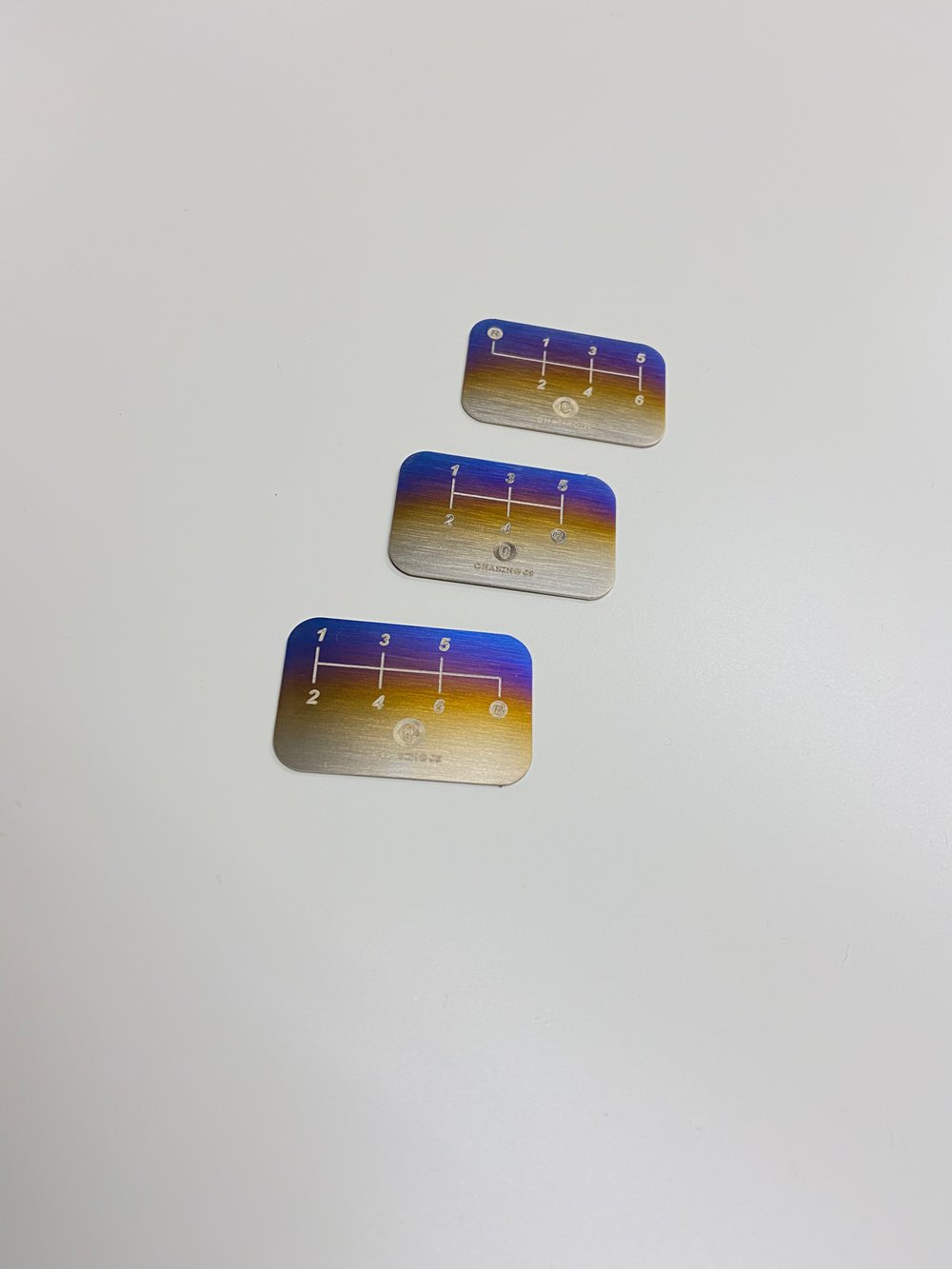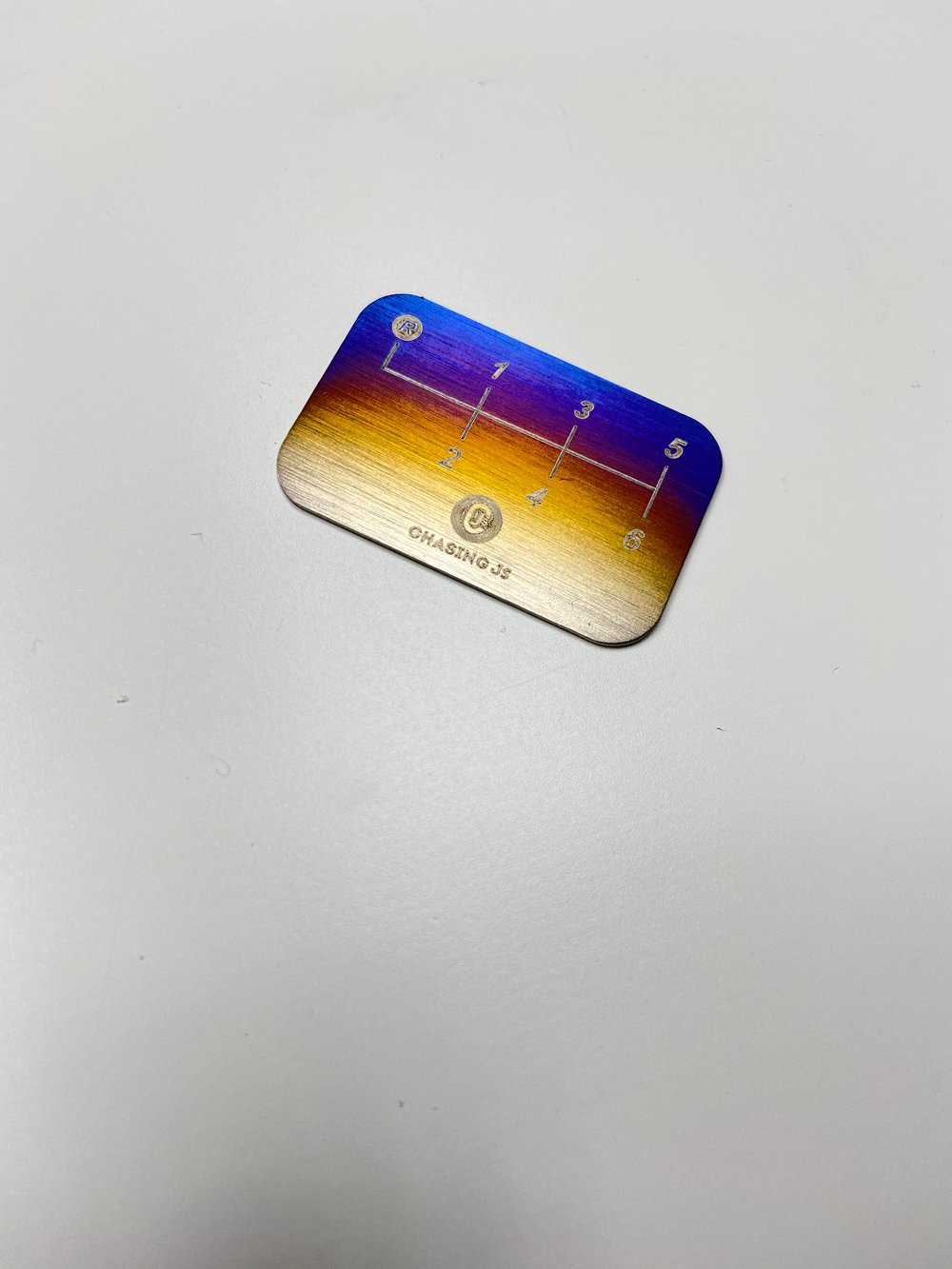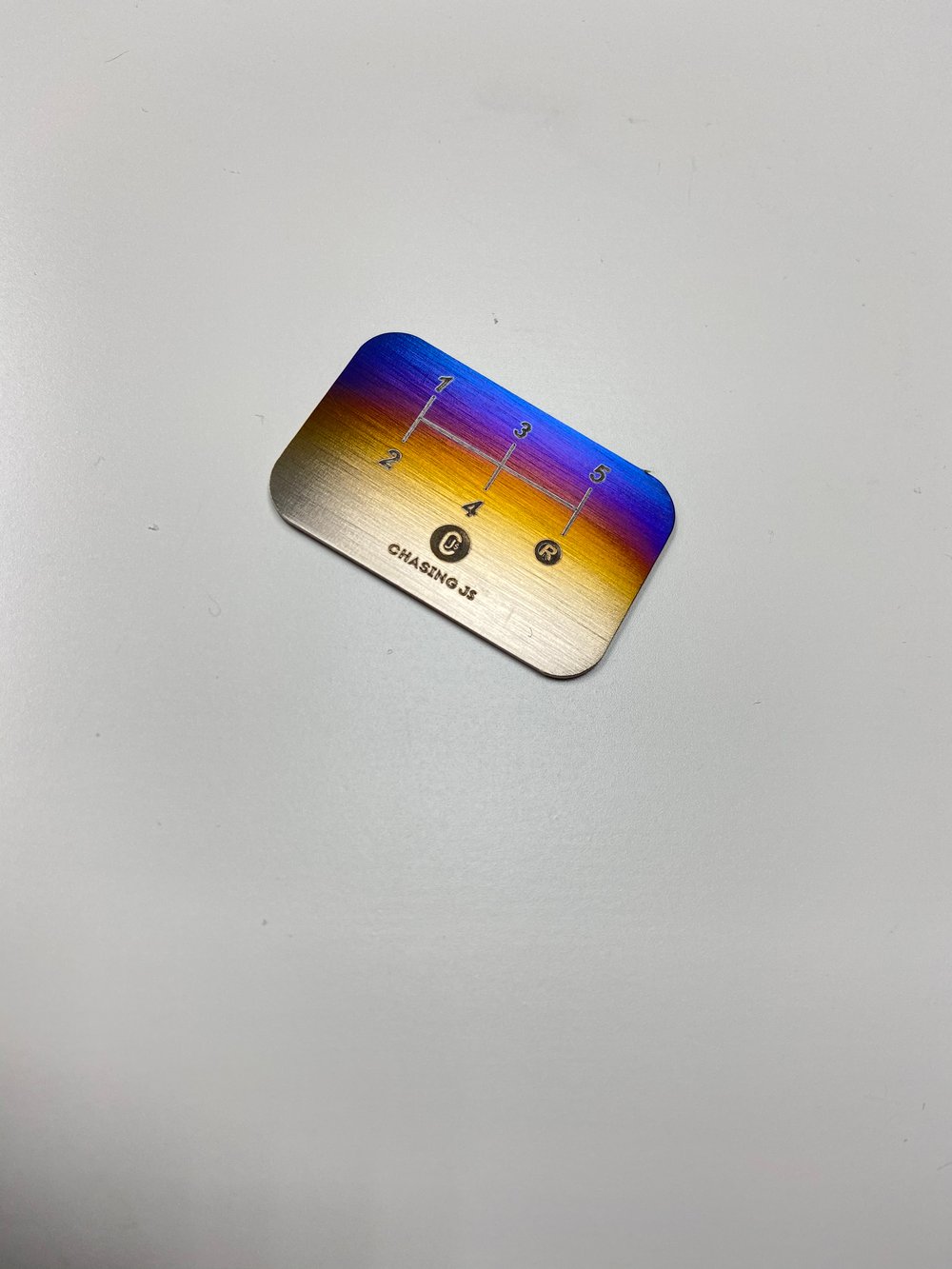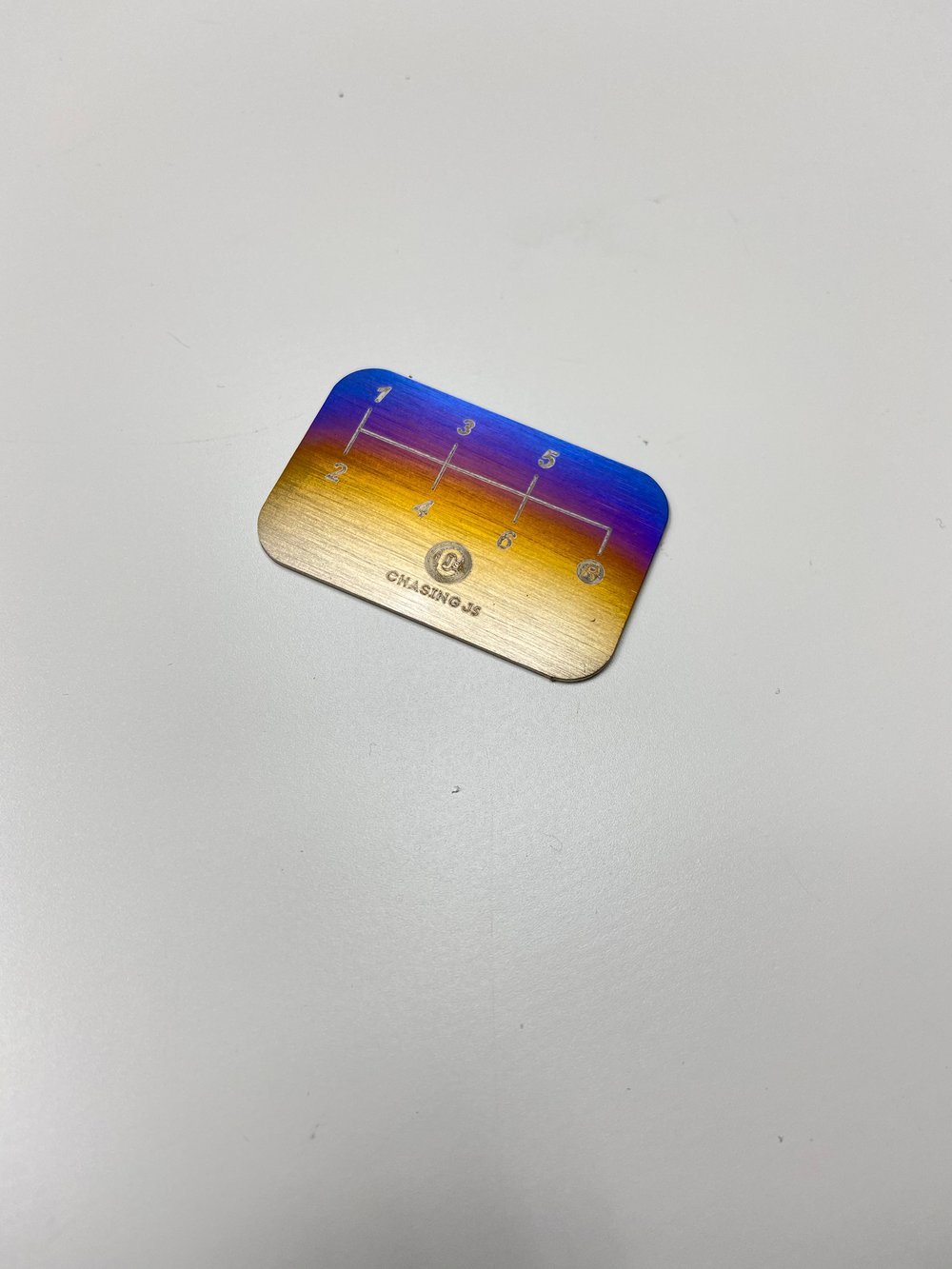 Available for both 5 speed and 6 speed.
Give your interior that extra detail with this super finely engraved titanium shift pattern plate.
Shift plate sizing:
1 inch x 1.5 inch.
Comes with super 3m backing to make installing easily anywhere.
Free shipping in the US. International customers if your country is not listed please email us for a shipping quote. Info@chasingjs.com
***Please note that titanium and its color is a form of raw metal; we advise that you do not use any cleaner with hydrochloric acid to clean your titanium as it will remove its color.