Titanium strut tower nut kit.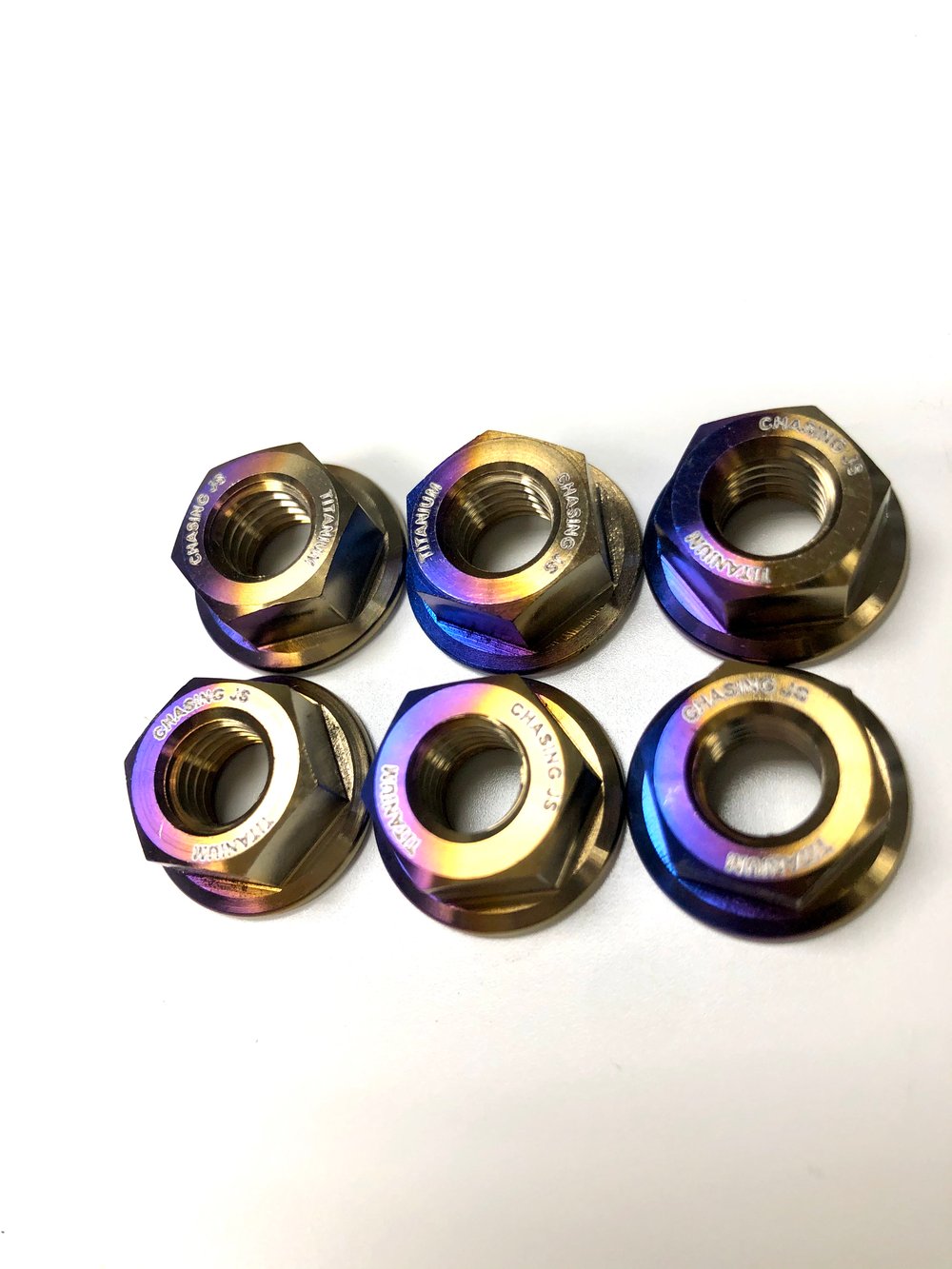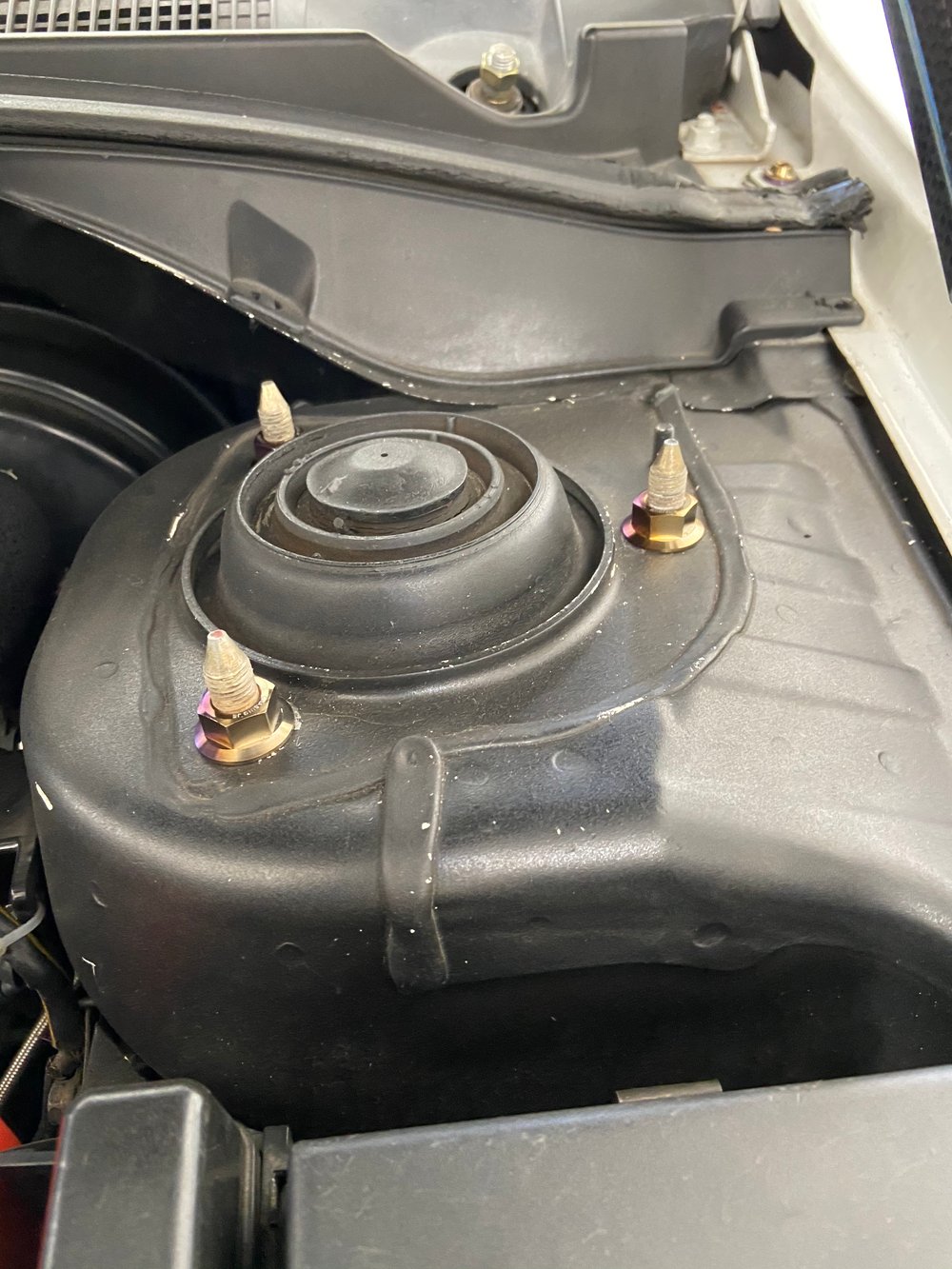 Attention!! - Some aftermarket Honda struts/tophats use M10x1.5 thread, please check your struts thread before ordering. OEM used M10x1.25 threading.
Please make sure you know what metric thread size your strut tower nuts are before ordering! Please make sure that your strut tower bolts fit M10 X 1.25 nuts or M8 X 1.25 nuts. We no longer accept returns once the packaging has been opened.
The sizing listed below is only for reference, it is best to take one of your strut nut to the hardware store and have them check the metric thread sizing for you.
Is rare cases your aftermarket top hat/camber plates will use a different size than oem. It is best that you check your sizing before ordering.
—————
Made from super alloy titanium, these are one of the strongest and lightest titaniums on the market.
The set includes 6 gradient color titanium nuts. Please read carefully below for fitment. We cannot accept returns or exchanges for kits that were ordered in error:
M8 x 1.25 fits ONLY Subaru STI and WRX: (make sure this is the correct size before you order!).
M10x1.25 fits the following: (make sure this is the correct size before you order!).
Datsun OEM 240z, 260z, 280z, 510, and most Datsun with M10 X 1.25.
EVO 7,8,9,10
240SX - S13/14
S2000
NSX
Civic
Supra 3/4
Mazda RX7
——
M10x1.5 fit some aftermarket strut and top hat.
Some aftermarket struts for Honda and Nissan used M10x1.5 thread for their studs. It's is wise to always check your strut tower studs before ordering
Free shipping in the US! International customers please email us for a shipping quote. Info@chasingjs.com